WHY IS DENTAL HYGIENE IMPORTANT DURING COVID-19 PANDEMIC?
Hygiene is at the forefront of everybody's mind, as the COVID-19 pandemic wears on. Although we are continuously studying COVID-19 and its transmission, there is currently no data to conclude that by engaging in proper oral hygiene, COVID-19 is preventable. Nevertheless, practicing proper oral hygiene is more vital than ever before. Here are a few reasons why dental care is critical in this phase:
Chances of seeing your dentist are lesser:
Your dental office may be closed or its hours reduced to dental emergencies and urgent dental care only. By taking good care of your teeth at home, you will lower the risk of having a dental condition which will leave you scrambling at the last minute to find a dentist.
Effective oral hygiene improves overall health:
There is an undoubted link between your oral health and overall health. Although tooth brushing does not prevent infection with coronavirus, having a healthy mouth can play a key role in helping to boost immunity. Inflammation and bacterial infections caused by poor oral hygiene may put a constant burden on your immune system, making it less able to cope with threats that come in.
Proper oral hygiene during the quarantine period will keep you comfortable:
Getting sore or itchy gums, teeth sensitivity, or a severe toothache during the quarantine period may be uncomfortable. The mouth will feel more comfortable and you would reduce the risk of unnecessary dental emergencies if you keep it clean, even when you are under quarantine.
Home quarantining may increase the risk of dental problems:
Staying indoors, working from home, or having constant anxiety can lead to stress eating and constantly expose your teeth to food acids and sugars. This can lead to increased susceptibility to dental cavities. Stress can also increase the risk of developing gum disease.
Being sick can make you ignore oral hygiene:
If you were to contract the disease of COVID-19, you may feel less energetic to brush and floss. If you have maintained good oral hygiene, your teeth and gums will be less likely to suffer if you have missed one or two brushings due to illness.
What are the consequences of poor oral hygiene?
Poor dental hygiene can increase the risk of dental problems like decay, gum disease, bad breath, sensitivity, abscess, and even tooth loss. These factors can lead to problems like low self-esteem, poor nutrition, and elevated vulnerability to other health issues.
Few things to keep in mind:
-Have a balanced diet, avoid junk food
-Consume less of sugary and acidic foods
-Brush twice a day, floss at least once
-Rinse with an alcohol-free mouthwash
-Avoid sharing toothbrush
-Wash your hands before touching your face or mouth
During stressful times like the one we are living in today, it can be easy to slack off on your oral hygiene. One of the easiest things you can do is to take good care of your mouth to keep your body healthy. These smarter hygiene habits that you adopt now will help you stay healthy today and post COVID-19 pandemic as well.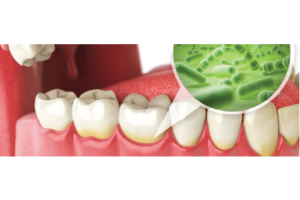 Does acid reflux from the stomach damage your teeth? It's...
Read More
What are your choices for replacing missing teeth? Loss of...
Read More
Should you replace missing teeth? You might think that you...
Read More
Dr. Paresh Lotlekar is a leading dental practitioner specialising in Periodontology & Oral implantology and the founder of STUDIO32 (studio32india.com), a chain of super speciality dental clinics in Goa.