How to take care of your removable dentures?
A lot of people choose removable dentures to replace single or multiple missing teeth. For both the health of your dentures and your mouth, proper denture care is important. It also helps to keep your dentures clean, stain-free, and looking their best.  You need to look after your dentures as carefully as you would look after natural teeth.
Here are 7 tips on how to keep your dentures clean and maintain good oral health:
Clean your dentures daily:
Plaque and tartar may build up on dentures, just as it does on natural teeth. This raises the risk of infection and discomfort. Use a soft-bristled toothbrush or a brush specially designed for dentures and a non-abrasive denture cleanser to remove the plaque and food particles. You may also use daily liquid soap, detergent, or non-abrasive toothpaste to keep your dentures clean. Do not use a hard-bristled toothbrush or abrasive toothpaste as it may cause scratches on the denture.  Also, clean the denture of any residual denture adhesive if you use it. Denture cleaners should not be used while dentures are in the mouth.
Handle your dentures with care:
When cleaning, be sure you do not bend or harm the plastic or the clasps. Keep your dentures away from kids and pets. Keep them on a towel or soft surface as an extra precaution while cleaning to reduce the risk of breaking them.
 Remove and rinse your dentures after having food:
After each meal, clean the denture under running water to remove loose food debris. Avoid using hot or boiling water as the denture may warp and not fit properly.
Soak your dentures overnight:
When dentures are not worn, they have to be placed in water. This helps the dentures retain its shape, stay pliable, and prevent cracking. Denture cleansing tablets can also be used while dentures are being soaked in water. These tablets produce an effervescent solution that helps reduce the bacterial load, remove stains, and leave your denture feeling fresher. Be sure to follow the instructions of the manufacturer when using these tablets.
Rinse the dentures thoroughly, especially when using a denture-soaking solution, before putting them back in your mouth:
 Such solutions may contain chemicals that, if ingested, can cause vomiting, pain, or burns.
Take care of your mouth and gum tissues:
Before going to sleep at night, it is important to remove dentures to allow your gum tissues to rest. To clean your tongue, cheeks, and roof of your mouth use gauze or a soft toothbrush. To clean your natural teeth, a soft toothbrush is recommended.  Remove any remaining denture adhesive from your gums if it is used.
Schedule dental checkups regularly:
Visit your dentist to have your dentures checked and properly cleaned. The fit of your dentures may change as the gums and bones in your mouth remodel over time. Your dentist will help ensure a good fit and even check the oral cavity to make sure it's healthy. Poorly fitted dentures can cause pain, irritation, ulcers, and infection.
If you are new to dentures, it may be more of a minor learning curve to learn to take care of them. But taking the right care and precautions will help keep your mouth and dentures looking good and healthy for years to come.
What are your choices for replacing missing teeth? Loss of...
Read More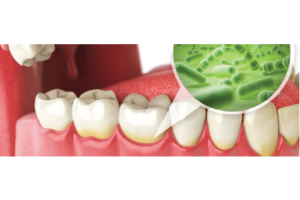 Does acid reflux from the stomach damage your teeth? It's...
Read More
Be wise about your wisdom teeth One major dental milestone...
Read More
Dr. Paresh Lotlekar is a leading dental practitioner specialising in Periodontology & Oral implantology and the founder of STUDIO32 (studio32india.com), a chain of super speciality dental clinics in Goa.